Quality doesn't cost....it pays!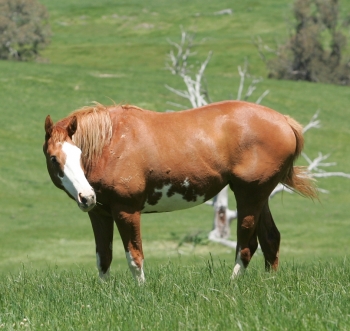 WCF Fascinator
2014 frame overo ASB chestnut filly
Framed In History x Heart of Ishtar (Lionheart) is the breeding. Due to injury Fascinator was not able to race, so with her wonderful type and her striking colour a pampered and content broodmare at WCF is her destiny. Superbly grown out, though she will be 3yo before being a mother. Pictured below are her just turned 2yo pictures as well as her baby photos.