Hagia Sophia is now Standing At Stud in Bullioh, VICTORIA 3700 with Dr Johns.
2010 ASB Dominant white chestnut Thoroughbred Colt ee Aa
A thoroughbred colt with this much quality & style has unlimited potential for you and your future.
This suberb colt is everything you would want in a sire, plus more. His sire Painting Freedom (USA) is a 17hh True Black and white stallion by Airdrie Apache (USA), himself a Mr Prospector grandson.
Painting Freedom is out of Playfull Devil (Kentucky bred) 17hh black and a seven times race winner. She is by Play Fellow who won five Group 1 races and won / placed in another 5 group races. Her other two siblings are 100% winners to runners - Nine times race winning gelding All Devil $154,578USD and 7 times racewinner Desby Do who has gone on to produce Aeitroon winner of $104,016 in Saudi Arabia.
His Dam, Pretzel (USA), is a stunning and precocious mare whom has an inbreeding to Prince John (USA) - son of the mighty Princequillo (IRE), and the sire line of the much touted Mossman (AUS) & Success Express (USA). She is out of racewinner All Is Well (USA). All is Well is sired by Thunder Puddles. His progeny have earned almost $8.8-million, and offspring of his daughters have bankrolled another $4.85-million to date - excellent for a regional sire. His largest crop numbered thirty five and as most were considerably smaller than this, the numbers become even more impressive. 
Pretzels sire is the renowned and accomplished Dilute Thoroughbred Stallion, GP's Krugerrand. A performance stallion of noted unflappable temperament and World quality. Himself being out of a four times racewinning mare. Kruggerand's sire is none other than the most accomplished dilute Thoroughbred stallion on the Planet, Glitter Please. Glitter please is a 17hh Grand Prix FEI dressage stallion. Glitter Please is by Group 2 winner Jack Sprat and grandsire Prince John is by Princequillo (IRE) - both super sires in the world of racing. Prince John leading broodmare sire in USA four times and second twice. Princequillo (IRE) leading sire in USA twice and leading broodmare sire 8 times. He is the broodmare sire of SECRETARIAT.
This incredible imported colt has the type, bone, athleticism and looks to take your progeny almost anywhere you want to go. He is a refined, staying / show type with a big, buoyant stride and rather exotic looks. With his proven race & performance lines you'll love your babies type, trainability and exotic looks!
His name is pronounced "Higher So-fee-a" which means "masterpiece on a monumental scale". He was conceived on Anzac day and born on St Patricks day. His stable name is Patrick.
Hagia Sophia aka Patrick is also registered Paint Horse Association of Australia and and American Paint Horse registry, in addition to his full and main ASB registration. As with all our stallions, Your thoroughbred foals eligible triple registration as soon as born. Arabian, Stock Horse, Warmblood or Paint or mares to name just a few can ALL have foals with full registry of their particular breed using 'Patrick'
ATHLETIC AND HUGE MOVEMENT WITH A PERFORMANCE PEDIGREE !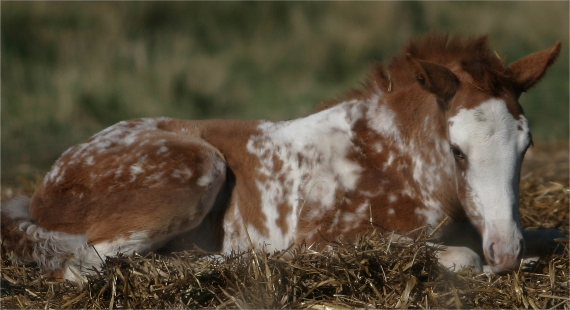 Please fill in the application form to nominate your mare to one of our other Stallons this coming season.
Feel Free to call (61) 0411 826 965 to discuss your
future foals colour possibilities or anything else.

Now standing in Bullioh VIC.  Ph 0438457487 Now!