MOVING TO BUNDABERG QLD THIS SEASON!
The first and only true black and white frame-overo
ASB colt in the Southern Hemisphere!
GOT IT IN VEGAS (AUS)
2011 ASB True Black & white Frame-Overo Thoroughbred Colt Ee On aa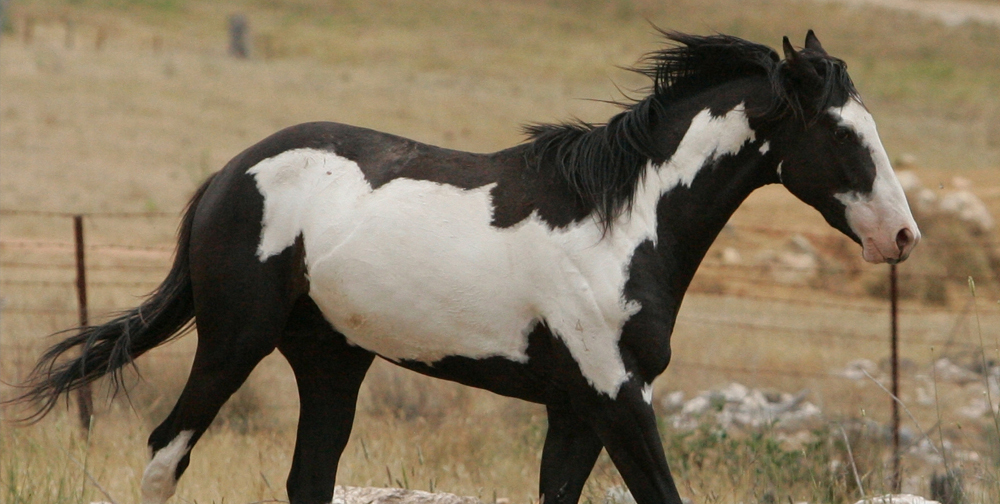 This superb, small (15hh) & compact young son of Profile In Style (USA) has got THE LOT!  
Hailing from the dynamic Leica Western/Best Western damline, his dam is a racewinning mare by the World Horse Of The Year and 7 x Group 1 racewinner with $3.5Million$ in stakes Rock Of Gibraltar (IRE). Her dam, I Leica, was owned by Gerry Harvey and is by the 4 x Group 1 winner including the Melbourne Cup & $2.9Million Dollars in stakes, Jeune (GB).  
Got It In Vegas has sex balanced inbreedings of some of the greatest bloodlines in Racing's history.  Including 22 crosses to Nearco in 10 generations.  Having seen the likes of his first foal crop, we are extremely excited about the racing potential of his get. 
Got It In Vegas is also registered Paint Horse Association of Australia and and American Paint Horse registry, in addition to his full and main ASB registration. As with all our stallions, Your thoroughbred foals eligible triple registration as soon as born. Arabian, Stock Horse, Warmblood or Paint mares to name just a few can ALL have foals with full registry of their particular breed using 'Goggles'
 
Like His Dad, He Has A Natural Massive Front End With A Superior Clean Neck Set As You Can In The Pictures.

Please fill in the application form to nominate your mare this coming season.
Feel Free to call Ph int +61 411826965 or 0411826965 to discuss your future foals colour possibilities or anything else.

 NOT AT PUBLIC STUD