Quality doesn't cost....it pays!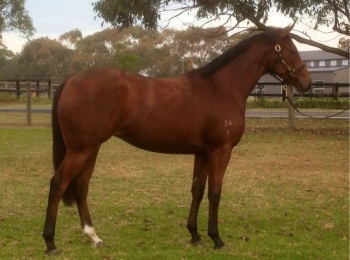 Afraah
2001 G3 Winning ASB TB mare
Pictured above and below are Afraah\'s yearlings. Her picture coming soon. She is a Group 3 winner by Danehill (IRE). She also won another five races and $198,000. She is inbred to HIs Majesty (Ribot). So equipped and elite is her pedigree that her unplaced daughter sold for $160,000 in 2017 at INglis\' Great Southern Sale. She is tail female LA TROINENNE (FR) - yes! her sixth dam is this breed shaping blue hen. You can't get this anymore and astute breeders know the importance hence her filly making such a high price at sale.
She is being bred to Moonlark and she is already proven with the Mr Prospector sire ine with Elusive Quality and 100% winners to runners.
This is about as fool proof a buy as you can get. Her price is less than the service fee can you beleive. Our retirement sale is a buyers dream.
Download Info