Quality doesn't cost....it pays!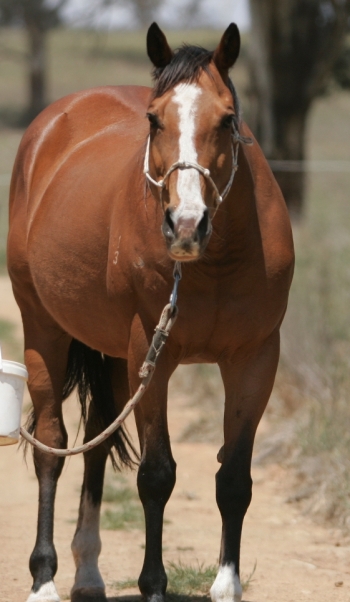 Averal
2003 Bay ASB TB mare IFT Great Caesar Ghost
This Dehere mare is magnificent. She is foal to the all white Profile In Style (USA) son, Great Caesar Ghost. His picture is first below. Averal's materal sire is Flying Spur. She is bred to the hills and with her genetics we expect a very fancy ASB foal. With a sex balanced double cross of Secretariat and over 10% Secretariat blood, this future foal has a wow pedigree to match his most likely wow coat colour.
Official Australian Stud Book Pedigree
Deputy Minister (CAN) 1979

Vice Regent (CAN) 1967
Mint Copy (CAN) 1970

Dehere (USA) 1991
Foal ref: 91:681

Sister Dot (USA) 1985

Secretariat (USA) 1970
Sword Game (USA) 1976

Averal (AUS) 2003
Foal ref: 41:1233

Flying Spur (AUS) 1992

Danehill (USA) 1986
Rolls (USA) 1984

Our Flying Babe (AUS) 1998
Foal ref: 41:108

Babu\'s Babe (AUS) 1987

Nice Balance (USA) 1974
Belle Babu (AUS) 1966