Quality doesn't cost....it pays!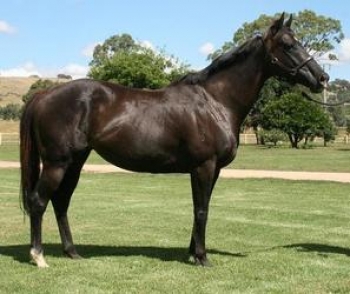 Fair Look
2005 Black ASB TB mare
What a wonderful mare. She had four race starts for a win and a second. Her mum, Bright Side a winner of $209,000 by Don\'t Say Halo.
Her sire, Bianconi a stellar stallion by Danzig and out of the Blue Hen, Fall Aspen (producer of 7 stakes winners of 11 stakes wins).
Official Australian Stud Book Pedigree
Danzig (USA) 1977

Northern Dancer (CAN) 1961
Pas De Nom (USA) 1968

Bianconi (USA) 1995
Foal ref: 95:153

Fall Aspen (USA) 1976

Pretense (USA) 1963
Change Water (USA) 1969

Fair Look (AUS) 2005
Foal ref: 42:189

Don\'t Say Halo (USA) 1982

Halo (USA) 1969
Never Babble (USA) 1976

Bright Side (AUS) 1995
Foal ref: 40:742

Letusalone (USA) 1981

Vaguely Noble (IRE) 1965
La Poesie (USA) 1972