Quality doesn't cost....it pays!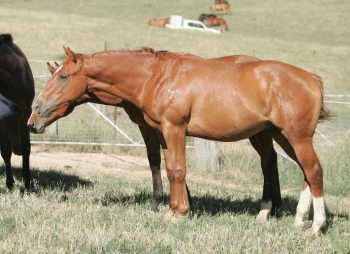 FOR SALE Kenny
Moonlark x Henny Wonder yearling colt
There is whole lot to like about Kenny. Kenny is a genuine early 2yo candidate. He has speed and grit, bone and muscle. This horse is an incredible speciment. He is bred on the MR Prospector / Roberto cross as well as having a double cross of Secretariat. His catalogue pedigree is in the making being the first foal for his unbroken in dam who also has incredible musculature and determination. His second dam has two by Moonlark coming through and her first and only foal broken in of racing age is a racewinner with an incredible turn of foot (running second from second last in a field of 16) and brought home the win or place cheque five times in 11 starts.
He is a terrific buy for any race enthusiast.
Official Australian Stud Book Pedigree
Gone West (USA) 1984

Mr. Prospector (USA) 1970
Secrettame (USA) 1978

Moonlark (USA) 2007
Foal ref: EL:20150512

Laptop (USA) 1996

Phone Trick (USA) 1982
Roll Over Baby (USA) 1989

Kenny (AUS) 2017
Foal ref: :

Henny Hughes (USA) 2003

Hennessy (USA) 1993
Meadow Flyer (USA) 1989

Henny Wonder (AUS) 2012
Foal ref: 43:1099

Polissonne (AUS) 2004

Grass Wonder (USA) 1995
Polichinelle (AUS) 1990
Download Info