Quality doesn't cost....it pays!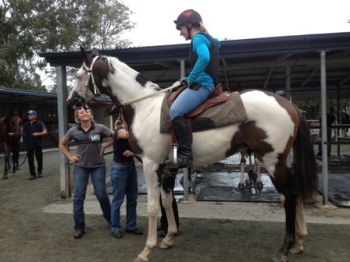 Frame & Fortune
2011 Bay Frame Overo ASB Colt
Coldstream Candy and Profile In Style (USA) have made History! Intruducing the first near max frame colt in the entire World! He is as massive in size as he is colour!!
Quite frankly I have never seen a newborn so huge in all my life. With two dark blue eyes he is truly extraordinary. With this a match made in Heaven for racing (pedigree dynamics) we are thrilled to be able to bring this level of quality with the colour for all to enjoy. He also has a 50% chance of having Secretariat's large heart X factor.
This is what it's all about for us. He would be a knockout as a solid bay. I don't think I can part with this one...but you can try!
PROFILE IN STYLE (USA)

ELLUSIVE QUEST (JC)

SONNY'S SOLO HALO (JC)

HALO (JC)

SOFTLY (JC)

PATCHY LASSY (JC)

PESTY AXE (JC)

LUEY MISS (JC)

DANCE DUB L (USA)

SHANTARIAT (USA)

SECRETARIAT (USA)

BANNOCK WAR (JC)

DANCE SPOT (USA)

DANCEBEL (USA)

STUN (USA)

COLDSTREAM CANDY (AUS)

THAMEEN (USA)

ROBERTO (USA)

HAIL TO REASON (JC)

BRAMALEA (USA)

SECRETARIAL QUEEN (USA)

SECRETARIAT (USA)

NICOMA (USA)

CANDALITA (AUS)

NEW REGENT (CAN)

VICE REGENT (CAN)

DOBBINTON (USA)

MAORI HEELS (AUS)

HEAD OVER HEELS (FR)

MAORI RHYTHM (AUS)
Download Info