Quality doesn't cost....it pays!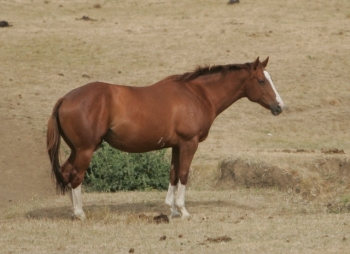 Heart Of Ishtar
2007 coloured ASB chestnut mare in foal to Glacial Gold (USA)
This BIG, strong, Lion Heart mare has a mind as cool as a cucumber. Currently in foal to Glacial Gold for a September 2015 foal.
Performance, show hunters & eventers take notice of this mare! She could be put back into work once this future foal is weaned.
This mare isn't just a coloured ASB mare, she is a divine specimen in her own right. She is so beautiful in the flesh.
Foal will be eligible main ASB registry as well as Paint Horse Association of Australia PHAA and American Paint Horse Association APHA registraion.
Don't let your bank balance get in the way of getting your dream horse. We have generous trading terms for all people striving to get what they want in life. We're here to help. Enquire Now!
Download Info