Quality doesn't cost....it pays!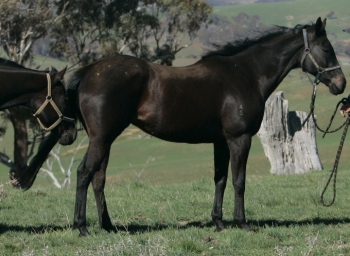 KELCONI
2005 BLACK TYPE ASB mare
She is a racewinner in town and ran second in listed, winning $78,000 in just 3 wins.
Kelconi\'s first foal has won 7 races and $116,000 and is still racing.
She is in foal to black and white frame overo stallion, Got It In Vegas.
She is priced at a mere $5500 being Vegas\' service fee so a bargain is here and now. A delight in every way, catch, scan, straight double load float etc. Nothing is a problem for this mare.
Download Info