Quality doesn't cost....it pays!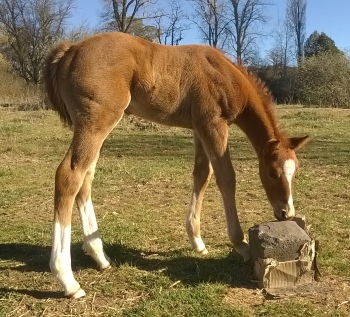 "Kenny"
SOLD 2017 ASB chestnut colt
This little fellow is too cool for school. He's probably my favourite Moonlark colt atm. Super cute and all that junk in his trunk. His dam is by Henny Hughes - also the sire of World Champion, Beholder USA $6.1Million. He's actually got a very similar pedigree to Beholder and I'd rather have this attribute than not so we'll take it! bargain price for the quality he is. At $8800 you'd be clever to snap him up and syndicate him with a few friends for a whole lot of fun.