Quality doesn't cost....it pays!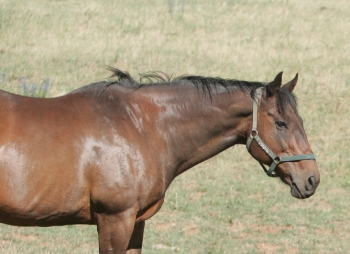 Lady Angela
2003 ASB TB mare
Well, if you've been in the racing game for a good while (not giving away my age here I hope!), then you'll of heard of BOMBER BILL. Bomber Bill won 3 x G1 wins and amassed 23 wins and 1.9Million$ in his career. You can read more about him on the internet. Do a search for "Bomber Bill HOrse" . He is by THE best pedigreed stallion to hit Austraian Shores - AIR DE FRANCE . Who is by SEATTLE SLEW and out of six times G1 winner and European Horse Of The Year ALLEZ FRANCE. She was the first ever horse to win over $1Million. Again, I urge you to do the research on ALLEZ FRANCE.
AIR DE FRANCE only served books of modest mares, totalled 440 foals his whole career and averaged only 25 live foals per season. He managed 68.5% winners to runners which shows how much he upclassed his mares. (Australia\'s elite Stallions often not making 60% winners to runners stats). Not only this but he produced 12 stakes winners with 35 stakes wins. When you consider that some stallions now breed 250 foals per season - just 2 seasons would surpass AIR DE FRANCES foal numbers - but they sure couldn't surpass 12 stakes winners in those 2 seasons.
At this point I would like to advise that Lady Angela is a full sister to BOMBER BILL...and she has gone on to produce 100% winners to runners including 4 x winner $94,880. Even though her progeny are with sire of a questionable pedigree match with hers, they have all still won races. Pretty much unheard of. Such is the quality and class of her sire and maternal line.
Her other full sibling is also a Group winner and has gone on to produce very handily. Please see the pdf file link below.
Lady Angela sold for $120,000 as a broodmare her lineage is so high class. Horses of this quality normally require you to have deep pockets - but not any more. We've done the hard work sourcing these quality mares and we sell them on at bargain basement prices.
Download Info