Quality doesn't cost....it pays!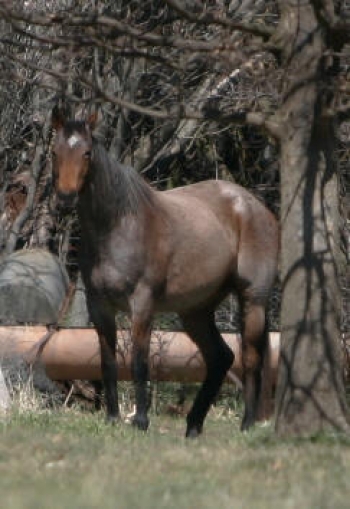 Lillac Hill
Roan ASB Thoroughbred 2005
Lillac Hill is the "cream of the crop" when it comes to the only FIVE roan registered TB's alive in the world. A lovely big strong mare, she is a daughter of Slip Catch (see above) as is Lavender Fields (the third and only other registered roan thoroughbred as at 2012).
As one of the only few roan thoroughbreds in existence she is a valuable asset and we look forward to keeping this rare and super colour alive.
This mare has a terrific race pedigree being a grandaughter of both Bletchingly and Noble Bijou. As well as Catch A Bird winning six races.
ZEDRICH (AUS)

ZEDITAVE (AUS)

THE JUDGE (AUS)

SHOWDOWN (GB)

BELLITION (NZ)

SUMMONED (AUS)

CROWNED PRINCE (USA)

SWEET LIFE (GB)

RICH HAUL (AUS)

HAULPAK (AUS)

DIGNITAS (USA)

WINGED BEAUTY (AUS)

BORN RICH (AUS)

BEAU SOVEREIGN (NZ)

MISS HOLBORN (AUS)

SLIP CATCH (USA)

CATCH A BIRD (NZ)

NOBLE BIJOU (USA)

VAGUELY NOBLE (IRE)

PRICELESS GEM (USA)

SHOWY COUNTESS (NZ)

SHOWOFF (IRE)

SLEEPY COUNTESS (NZ)

GOLDEN BELT (AUS)

BLETCHINGLY (AUS)

BISCAY (AUS)

COOGEE (GB)

LITTLE IDA (ZN)

IDOMENEO (GB)

FAST TIME (NZ)