Quality doesn't cost....it pays!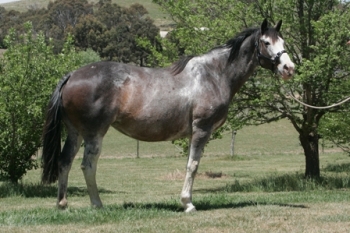 Marbrowell
ASB Brown & White Thoroughbred Mare 1997
Another rare find. An amazing temperamented big solid 16.2hh Dominant White mare. Marble is a genuine childs hack type of mare. Would be a great eventing mare with her cool calm mind and slow twitch type muscle fibres. She is a gentle giant.
She carries a 4 x 4 duplication of Nasrullah!
Marbrowell had a late 2013 season foal. See below left and our foals page.