Quality doesn't cost....it pays!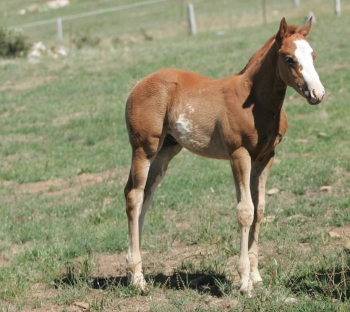 "Mark"
SOLD 2018 chestnut colt
Another ripper colt by Moolark (USA). They are just so nice and the colour what a lovely bonus. Marks racewinning dam White Lion Fever does have a large white patch on her rump just like Mark has on his belly. When the Moonlark foals come out this great with colour it is rather special. Mark has been named for the several random marks of white on his chestnut legs. Worth nothing Marquetry won $3.2Million and also had one of these marks. Mark has five! Let\'s hope that calculates out on the racetrack!! Again, a tall horse he will mature into. Definately over 16hh. Carrying the same broodmare sire as Chautauqua he is a very special colt indeed.
Pictured last is Mark's half brother by Glacial Gold (USA) , Gold Wing (AUS), a wonderful stallion in his own right.