Quality doesn't cost....it pays!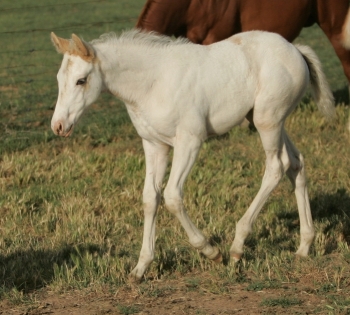 "Mellow Yellow"
SOLD 2017 palomino, medicine hat, frame overo, dominant white ASB filly
This filly is a doll. She is destined to the show or performance arena and not racing. As a future broodmare herself, she will produce colour 100% of the time with three colour genes going on. She is a very typey filly that will be small and compact. Perfect for show or dressage. A very realistic price of $11K for the Worlds only triple gened medicine hat Stud Book Thoroughbred.