Quality doesn't cost....it pays!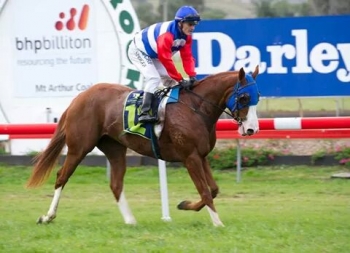 Opening Bell
2010 ASB chesnut mare in foal to Moonlark (USA)
Divine mare by Champion Sire Choisir. A multiple racewinner and she has THE NICEST nature and temperament. This mare can go back into work once she has foaled out to our brilliant sire Moonlark. Yes, she's in foal and foal is Racing NSW BOBS eligible. With Moonlark having the temerament of a 20yo gelding (we love him sooo much!) we could suggest this future foal for a miriad of disciples, not just racing which it should more than excel at - The Danehill (sire of Choisir) nick with Mr Prospector (Moonlark's grandsire) is one of the most tried and tested nicks for an incredible racehorse. Australia's Champion sprinter Sepoy is bred on this nick - 13 starts 10 wins 2 places and $3.8Million winner.
Don't miss this opportunity to have two fabulous horses with huge potential for the track and beyond. And of course the chrome just adds to the wonderful type to make your equine investment all the more satisfying.