Quality doesn't cost....it pays!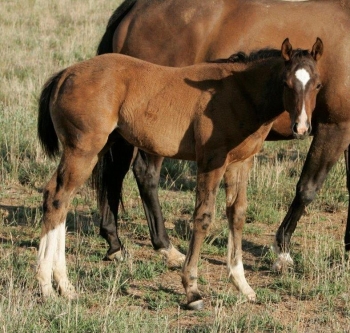 "Prankster"
SOLD 2018 Bay ASB colt
With a double cross (3M x 4F) of Phone Trick (USA) who was 10 starts 9 wins 1 second in his racing career, this bloke came out all that we had hoped and then some. He looks like a halter quarter horse with longer legs he is that pretty.
He is a total knockout and has a huge future. His grandam died early with only two foals so he doesn\'t have the catalogue pedigree he deserves. This is only the second foal also for his dam. Her first foal is his full brother of last season - Johanson.
Download Info