Quality doesn't cost....it pays!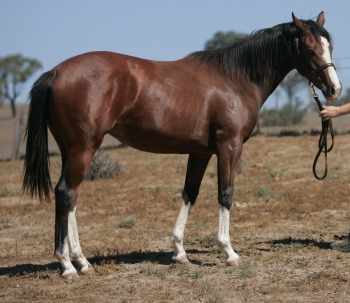 "Spacey"
2016 Moonlark (USA) x Trailer Trash (Grosvenor)
Just put on the market this 2yo Filly broken in and brave and confident without being over pushy. Just a wonderful filly, She has the most amazing big trot and would make a stellar show mount. She is fully registered with the ASB but is not named. You get to name her. YOu can also see her on the foals 2016 page - named Space Junk as a combination of Moonlark and Trailer Trash.
She is a Royal Show quality glamour.