Quality doesn't cost....it pays!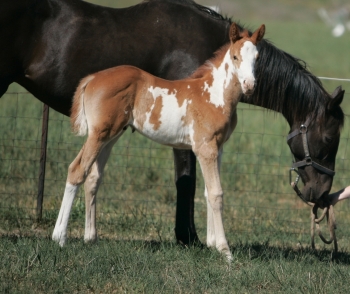 The Renegade
SOLD 2017 ASB frame overo chesnut colt
He's gone against his parents colours (both are black based) as well as traditional thoroughbred colours with his flamboyant frame overo coat. What a renegade indeed!
His dam's inbreeding to Star Kingdom (4m x 5f) seems to have taken to sire Got It In Vegas line to Star Kingdom and perhaps this is why his base colour is the colour of Star Kingdom.. Wouldn't it be nice if he could run like Star Kingdom!!! His super long legs are fabulous and a great start. 'Ned' as he is affectionately known is a gem. He is the friendliest and nicest personalitied colt I've come across. He really is something special in all aspects.