Quality doesn't cost....it pays!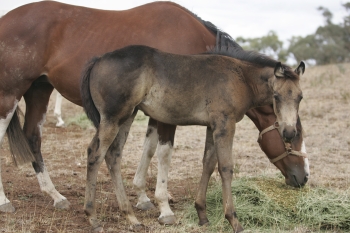 unnamed out of Glove And Stocking
SOLD 2017 burnt buckskin ASB colt
He may not have gotten the bling but what he lacks in white markings he makes up in musculature. look at the depth and strength of this colt. He is turning out one hell of a horse.
Glacial Gold (USA) x Glove And Stockings (High Rail Curious).
Noice!