Quality doesn't cost....it pays!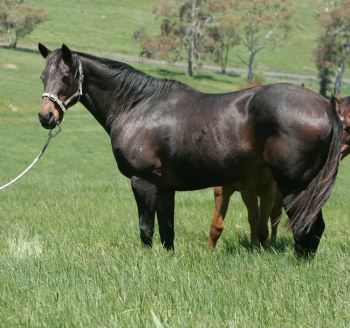 Vistarena
SALE PENDING 1996 brown ASB mare
This older girl has not been bred for the last few years so we feel with her pedigree match with Glacial Gold she is a viable candidate for a breeding this season. We have selected and sold specific older mares previously, who went on to deliver healthy live foals and we feel this mare is in this category. She comes with a live, flexible foal guarantee for your assurance in any case.
Why choose this mare? Her wonderful type and that calm temperament coupled with her fabulous match with Glacial. Her grand dams sire is also Glacial Gold\'s Group 1 winning fourth dams sire. Watch this space! Or should I say this future foal. This is one older mare that you should take a chance on. Price is reflective and a bargain is on offer!!!