Quality doesn't cost....it pays!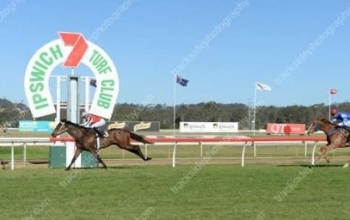 Zietta
2010 BERNARDINI mare out of Stakes LION HUNTER
Probably the most exciting mare for a while. 2 starts 2 wins by 3 and 4 lengths - class records. Knee injury on her third start so her stats are 3:2-0-0.
BERNARDINI blood is as elite as Waller is to racing. Doesn\'t get any better!!
We are so thrilled to have this mare in foal to MOONLARK (USA) where the compatibilities are like velcrove.
Dam is BLACK TYPE by LION HUNTER (CHAUTAUQUA dam also by LION HUNTER).
Second dam is by LAST TYCOON.
BERNARDINI\'S usually sell for over $100,000 so we are super excited to be able to offer her to you for a zero less! And in foal for this price.
Quality doesn\'t cost...It pays. And that is a fact right here!
Download Info